Bitsapphire won the 1st prize – DBS Blockchain Hackathon
This is a short report on the 2015 Singapore DBS Blockchain hackathon in which Bitsapphire and Onebit won together the 1st prize. Sponsored by DBS (the biggest bank in Singapore), IBM, as well as Singaporean government agencies, it was a huge success and brought out many ideas and concepts on how to make banking services more accessible and efficient for everyone through blockchain technology.
This short youtube video depicts the atmosphere there.
Taulant Ramabaja, CEO and cofounder of Bitsapphire, had the chance to participate. He teamed up with Toby Hoenisch and Paul Kitty from OneBit and they created OmniChain. Out of 16 teams they won the first place in the Hackathon.
1st place and $15k went to @Itnom and OmniChain team #DBSBlockchain pic.twitter.com/pKphjL4UPq

— Tim Swanson (@ofnumbers) May 9, 2015
OmniChain makes it possible for practically any existing database to acquire "blockchain-like" capabilities without any of its downsides. Such integrated databases acquire: Immutability, encrypted distribution and backup of data, as well as independent data verifiability. All other original properties of the database are kept intact. We believe OmniChain will make an "internet of blockchains" possible and therefore drive down costs for existing financial institutions as well as open new markets in developing economies due to lower technological friction.
Real world applications include securitization of loans as well as leasing agreements in developing markets, tracking of financial exposure of existing securitization chains in developed countries, as well as independently verifiable financial statement tracking.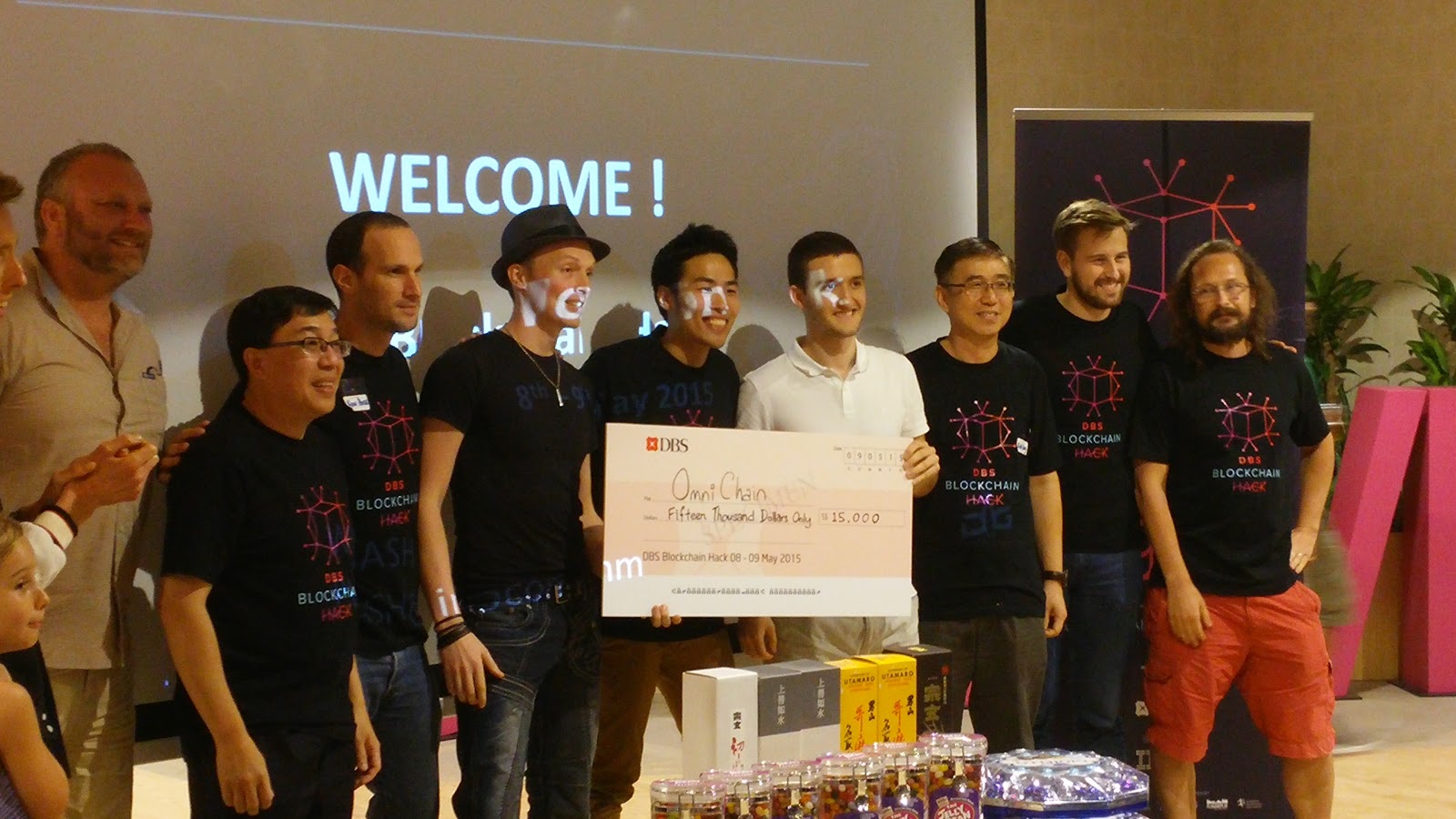 First place: OmniChain (accepting the 15.000$ prize).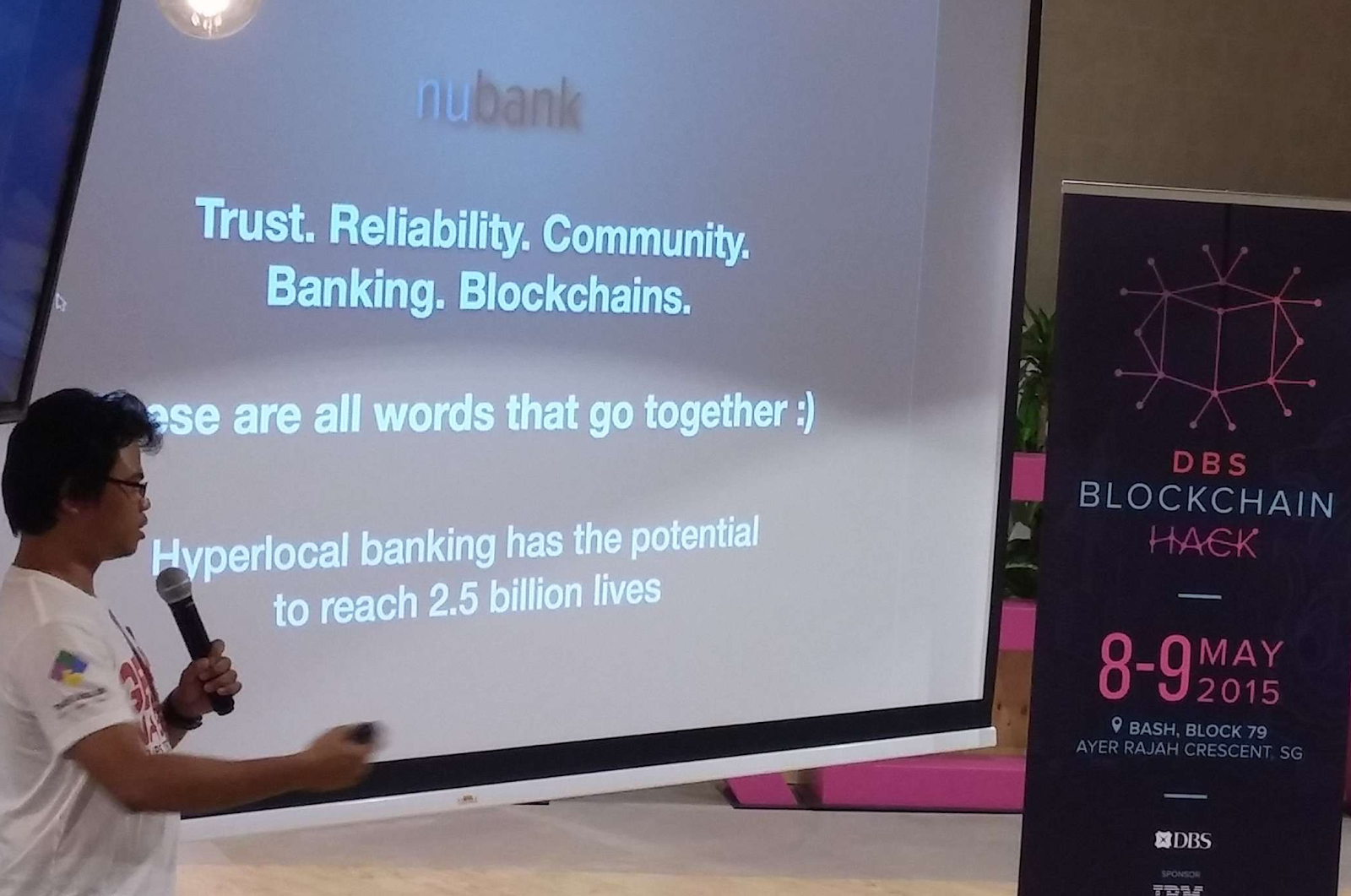 Second place: Nubank. Their plan is to solve the problem of the unbanked in the Philippines using the concept of Hyperlocal village banking.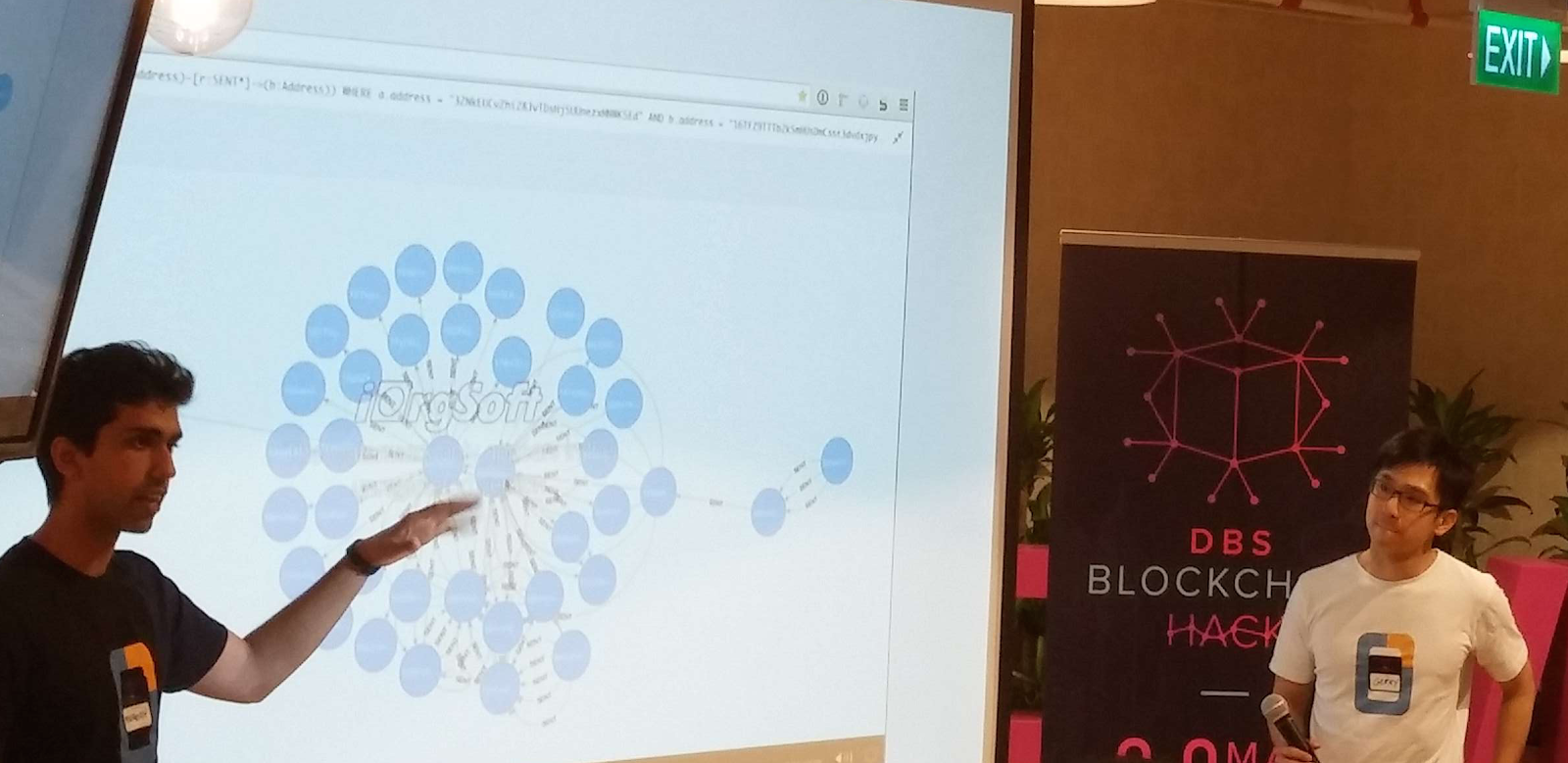 Third place: BlockIntel. They created a tool that aims to simplify the identification of suspicious transactions, tracking of money flow and attainment of transactions insights
For more coverage on the DBS blockchain in Singapore, check Tim Swanson's blog.
---