For better understanding the services we offer, our company values must first be explained. Bitsapphire is much more than just another development company. We are actually a group of individuals that love what we do. When deciding to work with someone, what our main interest is whether we can create a life-long relationship with them. We attempt to achieve that two ways:
Trust
The first, is establishing trust. Although the internet has made our world small, the blockchain world is even smaller. Yet geography and politics makes it possible for anyone to disappear. It is understandable for skepticism to linger during first impressions, and for hesitation to hinder what could become a wonderful opportunity to become a part of something great. In our attempts to make the blockchain world bigger, we put our reputation on the line for everything that we do. When we commit to a partner or a client, he becomes part of our family, and we will stand by them through every challenge. Ours is, on the most part, a business of trust.
Values
The other manner in which we create relationships with our partners and clients is by having a set of values to guide us forward. We believe that blockchain technology will fundamentally change our future, and we are committed to being one of the most significant proponents of that change. In each task we dedicate all of our resources to achieve the best outcome possible. For us, the benchmark of quality set by the market is unacceptable. We are passionate in our quest and we consider each challenge as part of it.
The Bitsapphire Advantage
When considering Bitsapphire, there are many factors to note. Our team is comprised of a number of highly talented individuals, each knowledgeable in various fields, and very specialized and experienced in a few of them.
Our strengths lie in creating products, whether they are web apps or something even more sophisticated. We generally work with but not limited to:
Programming Languages
JavaScript
Frontend
HTML/HTML5, CSS/CSS3, Less, Sass, AngularJS, ReactJS, jQuery
Package Manager
Bower-npm
Backend technologies
NodeJS with Express
Version Control
Git (GitHub)
Databases
Mysql, MongoDB, PostgreSQL using ORM/ODM
(BookshelfJS, MoongoseODM) and KnexJS query builder
Communication Tools:
Skype
Design Tools:
Axure, Photoshop, Illustrator, Sketch
In addition to all of that stuff beautifully illustrated above, we are always working on and expanding our horizons with anything that has to do with bitcoin, blockchain and crypto tech; whether it is research or development.
As our work can attest, we can also handle the UI/UX, the branding, integration of all the blockchain tech, and even content analytics for the product, because we understand that it takes all of that to make something great. Also, if your plan requires, we can create your crowdfunding campaign as well.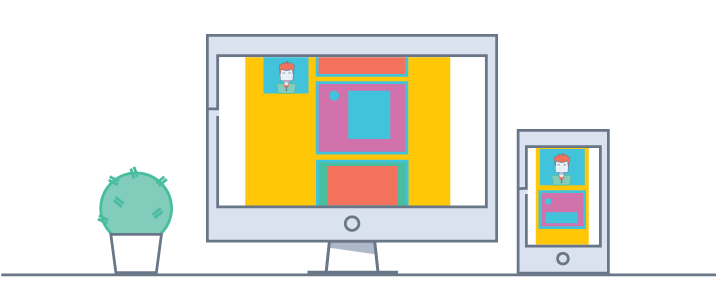 What are you really looking for?
You're on our website, reading through this long text, and you are still unsure whether you're on the right track? Well we understand that the concept of a decentralized and distributed database ignites many ideas, and we do not purport to know what they are or classify them into groups. We welcome them, and our aim is to enable the creation of them. In such a case, we are available for:
Education on Blockchain tech
You plan on creating something and want to know if bitcoin or blockchain tech fits into your idea or business plan. Or you know it does, but still have not figured out if it is feasible. Usually in those cases you need someone with a deeper understanding how all of that works to determine whether or not it is the correct route. The added benefit is that with our experience in this field we can provide you with short and long term insight regarding your business model.
Crypto tech UI/UX
It is easy to get lost in the creation of a product to see it from the user's perspective. Understanding bitcoin and the blockchain is difficult, let alone use it. We have toyed and tried various approaches to these concepts, and we believe that it is possible to strike a balance between the friendliness and the function of a user interface in this field. Feel free to discuss that part of your product with us at any time.
Web App creation
The world is increasingly moving to the cloud, and web apps have become a more common approach to the implementation of an idea. As a result of increasing web standards development, browsers have become much more useful than just tools of media consumption. Our team has all the necessary skills to create web apps that are built on top of blockchains. Yes it is difficult, but we make it possible. Smooth UI's, beautiful brands, integrated tightly with blockchain tech, are all elements that make great web apps.
Team as a Service
The field that we are involved in, bitcoin and blockchain tech, is impossible to be navigated by one person, and it usually takes a team of experts of various fields to overcome all the challenges. Bitsapphire has that team and utilizes it fully with every partnership or client that we have.
Finding the right developers is difficult. What is even more so is actually paying them. Also, it can be unclear as to how many developers are needed and for what duration. So, instead of going through the laborious process of finding and hiring the right person for the job/s—or searching UpWork, Freelancer, or Toptal and getting what you pay for—you can have a whole team dedicated to your company and your product. Whatever the case that you might need us for, we are here to make your idea happen. Whether you have a startup or a well-established company, our wide ranging expertise will always be beneficial to you.
In order to accommodate a flexible approach to various businesses we offer our services in three ways:
---
If you, as an individual or a company, are in need for any of our services
Contact us